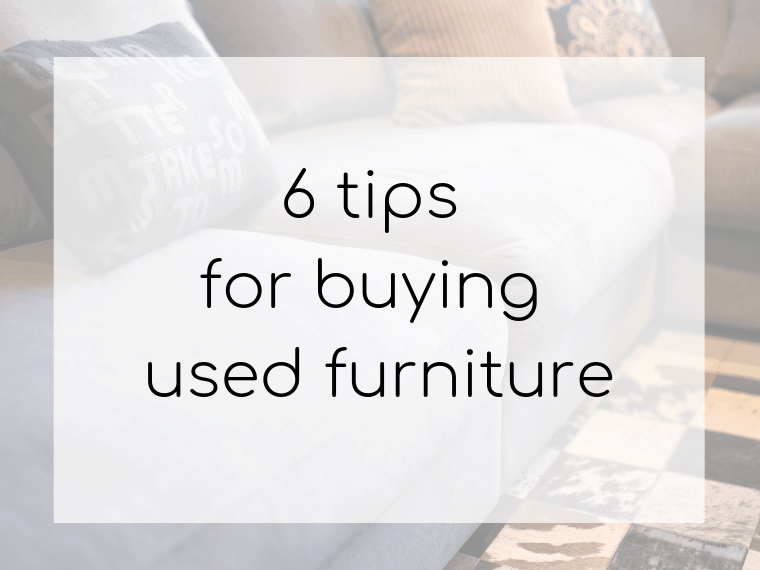 My husband and I are fans of used furniture. In fact, I'd venture to say that 99% of the furniture we have, we bought used.
This is how we've been able to pay off all of our debt, including our mortgage, without having to use cardboard boxes as furniture.
Why you should buy used furniture
So, why would you even want to buy used furniture? Well, first off, it's cheap. We bought our good quality La-Z-Boy matching couch and love seat…for $150, total. You guys, a La-Z-Boy couch alone easily goes for $1,000. Can you imagine walking into the store and buying a couch at 85% off AND getting the love seat for free?
Are our matching couch and love seat the latest and greatest fashion? Nope. They're blue plaid because that was the fashion in the 90s. But they were barely even used by the previous owner, they're comfy to sit on, and oh, did I mention the boat load of money we saved?
Secondly, you can get some good quality furniture. Furniture that is two to three decades old tends to be much better quality than the low-grade furniture you can buy from big box stores nowadays.
This furniture has stood the test of time against juice spills, rough play, pillows throw around, toddlers doing death defying leaps from the coffee table to the arm chair…you get the point.
6 Tips for buying used furniture
1) Know how much things cost retail
You have to know your prices. Just because something is cheap doesn't mean it's a good deal. Certain brands of furniture will stand up to wear and tear better than others.
Take a quick look online or a quick stroll through your local furniture store to get a gauge for what you would be paying for new furniture.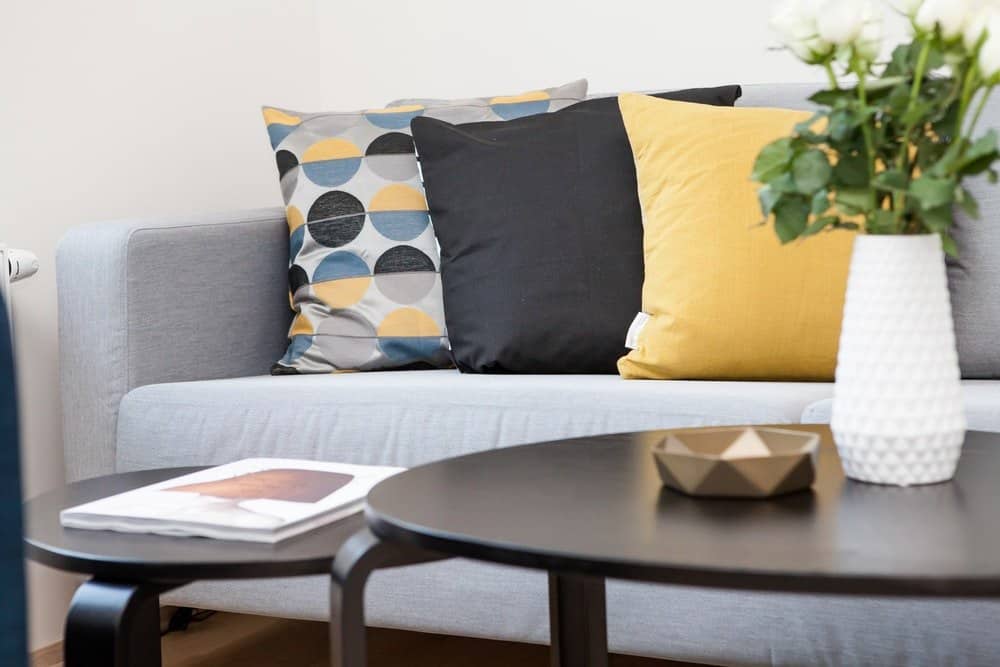 2) Where to buy
You can find used furniture at a variety of places, from thrift stores to estate sales. Here are a few options:
Garage sales
Estate sales
Facebook Marketplace
Craigslist
Thrift stores

Through friends or family — Ask around! You never know who has furniture stored in their garage or storage unit that they'd be glad to move along.
3) Practice online safety
If buying online, use common sense when it comes to safety. Meet in a public place that has busy foot traffic, in broad daylight. Don't go alone and if something feels fishy, trust your gut.
4) Negotiate
My husband makes a habit of always asking for a slightly lower price than what is being requested. They want $100? Ask if they'll take $80. They want $45? Ask if they'll take $40.
The worst that can happen is they say "No" and stay firm on their price. You can agree to that price or turn down the offer and walk away.
5) Measure your space
The last thing you want is to bring home a couch that doesn't fit in your living room or a buy a bed whose headboard covers up a window.
This is good advice even when buying new furniture. When we were first married, we bought this awesome sectional on clearance. Awesome, that is, until we got it home.
In the first house we lived in, we could only orient the sectional one way, and that way included walking in the front door and being confronted by a wall of couch. The second house we lived in had an even smaller living room, and we ended up spreading the sectional pieces out amoung three rooms. THREE!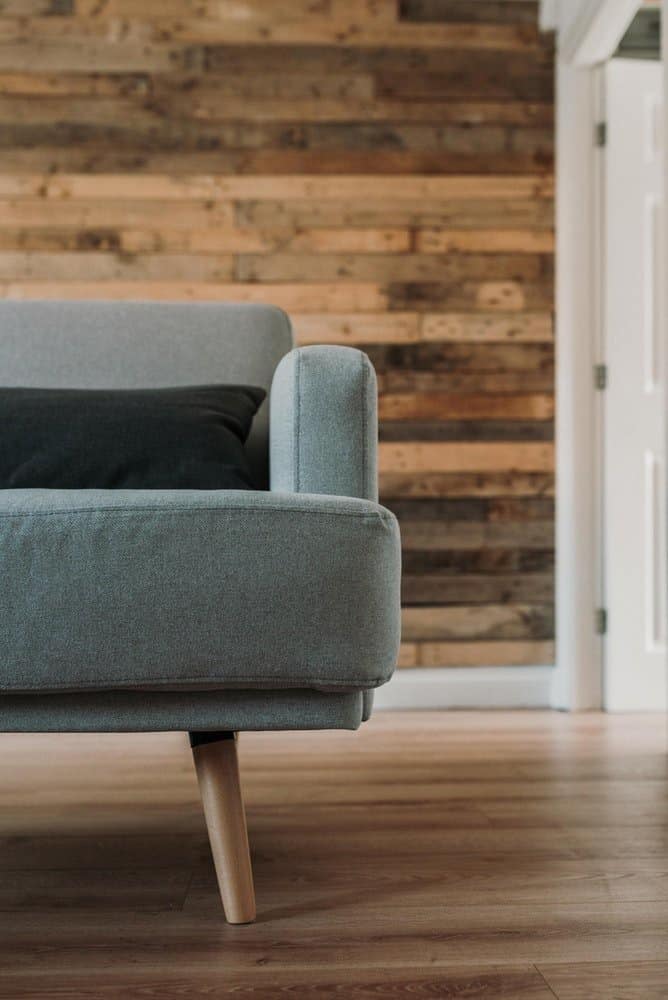 So, be smart and measure your space. Make sure that any furniture you buy will fit in your home and moreover, actually look nice and like it belongs.
6) Consider transportation
Buying a side table or a piece of furniture that can dissassembled into many pieces? No sweat, it will fit in most vehicles.
When purchasing large furniture, you will want to consider the practicalities of transporting it home. Do you have a pick up truck or will someone let you borrow theirs? Will a couch fit in the bed of the truck or will it stick out two feet?
You don't want to purchase furniture only to find that you have no way of taking it home, or to damage it in the move.
Imagine the savings!
Buying used furniture can allow you to put your money towards other exciting things, like paying off debt or taking your family on a vacation. You don't have to spend a fortune to live comfortably. By using these six tips, you can furnish your home on a budget.
Pin for later…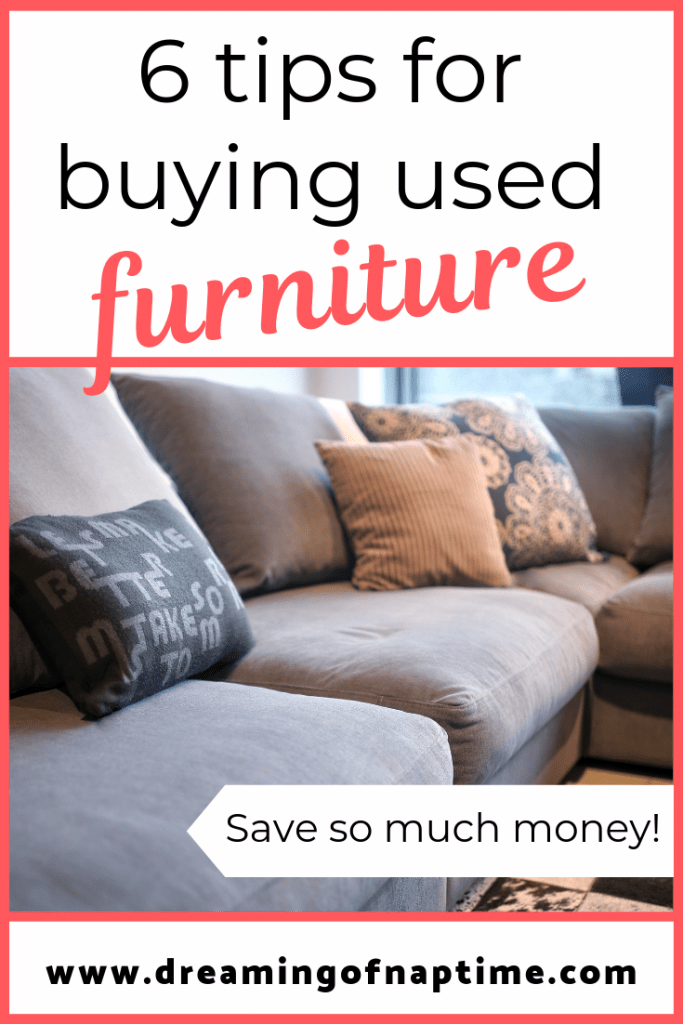 If you liked this, you'll also like…