Who doesn't want to make their life easier? In this post, I'm going to talk about how I squelched the midday crankerpants and learned how to make lunch time much easier.
The backstory
My son started preschool this year. While he only goes in the morning and therefore could technically eat lunch at home, I found that by the time I picked him up, he was such a crankerpants from being hungry. He would grump the whole way home, then throw a big tantrum as soon as we got in the door.
I struggled to get him to go potty and wash his hands (two things he'd rather not do anyways). I thought the attitude was from all the suppressed feelings from school (we always get reports about how pleasant he is…which he is. But I also think he's polite to others and saves all the crabbyness for home. Yay.)
Then one day it dawned on me: he's hungry! To curb the tantrums and save my sanity, I started making lunch for him to eat in the car. Lo and behold, the tantrums pretty much subsided.
How to make lunch time easier
Maybe this simple little tip sounds like a no-brainer to you. You're probably much more sophisticated than me anyways. But to me, this tip was an eye-opening experience. You know what I did? I started making lunches in batches.
That's it. Simple, right? Rather than get the bread, the peanut butter and the jelly out everyday to make one sandwich, I'll take them out and make enough sandwiches for the week.
Batching Lunches
#1 – Smack that jelly on the bread.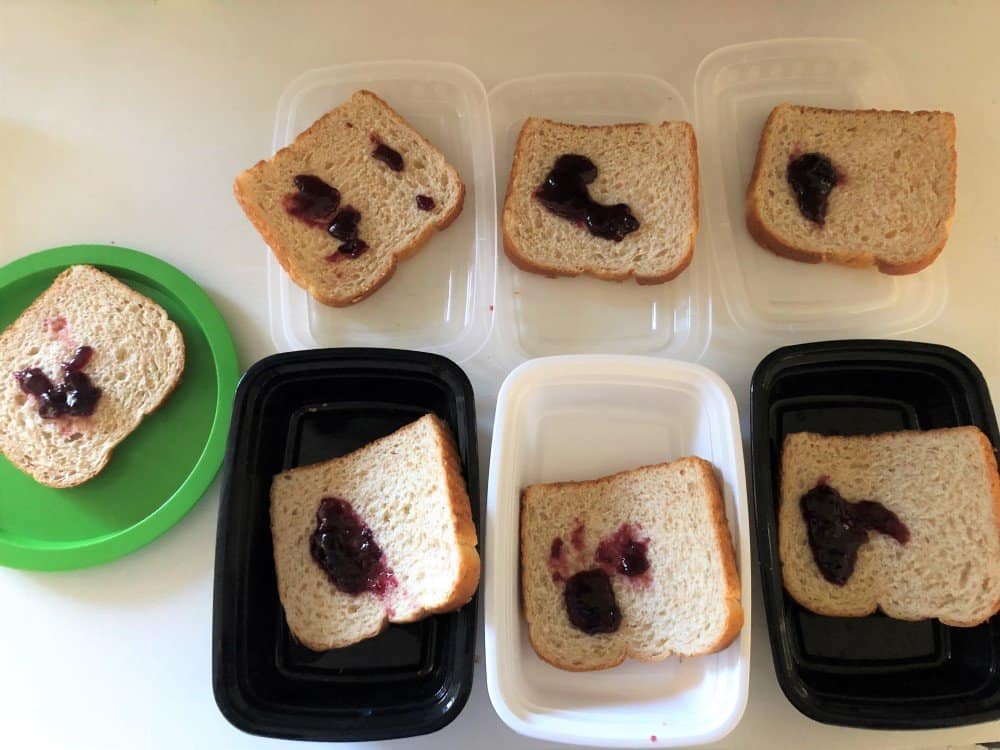 #2 – Slather on some PB.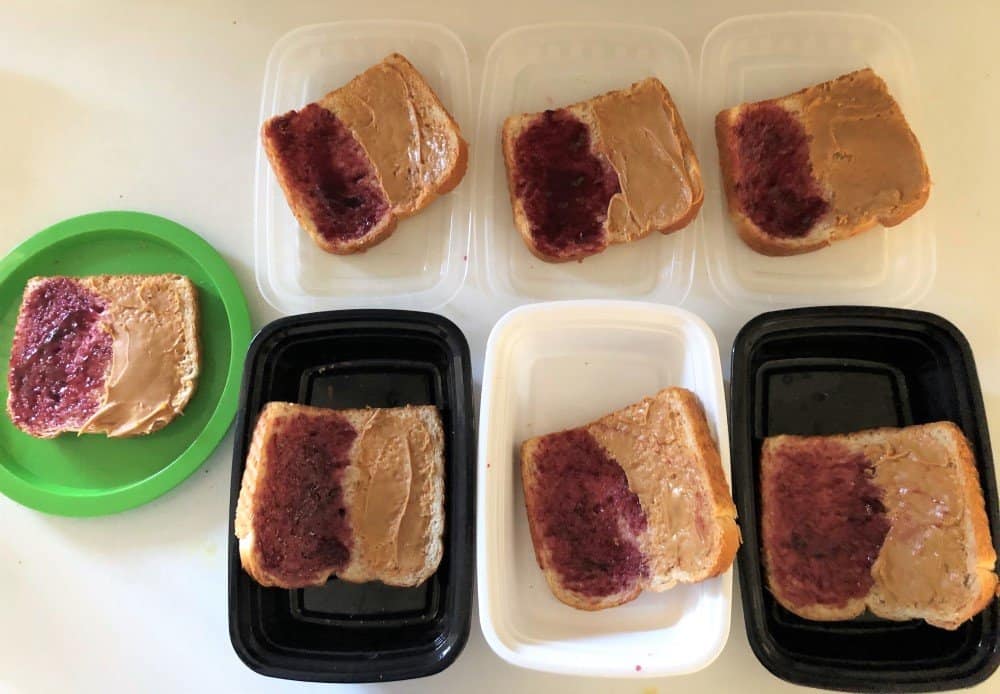 #3 – Put the sandwiches in containers.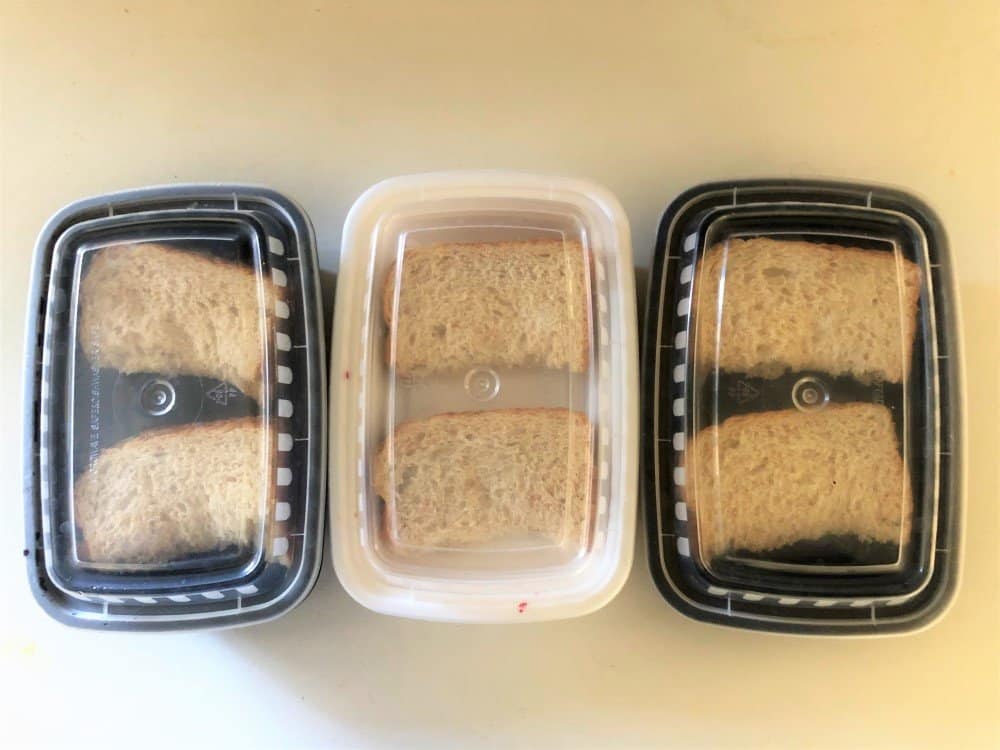 #4 – Put containers in the fridge. Done.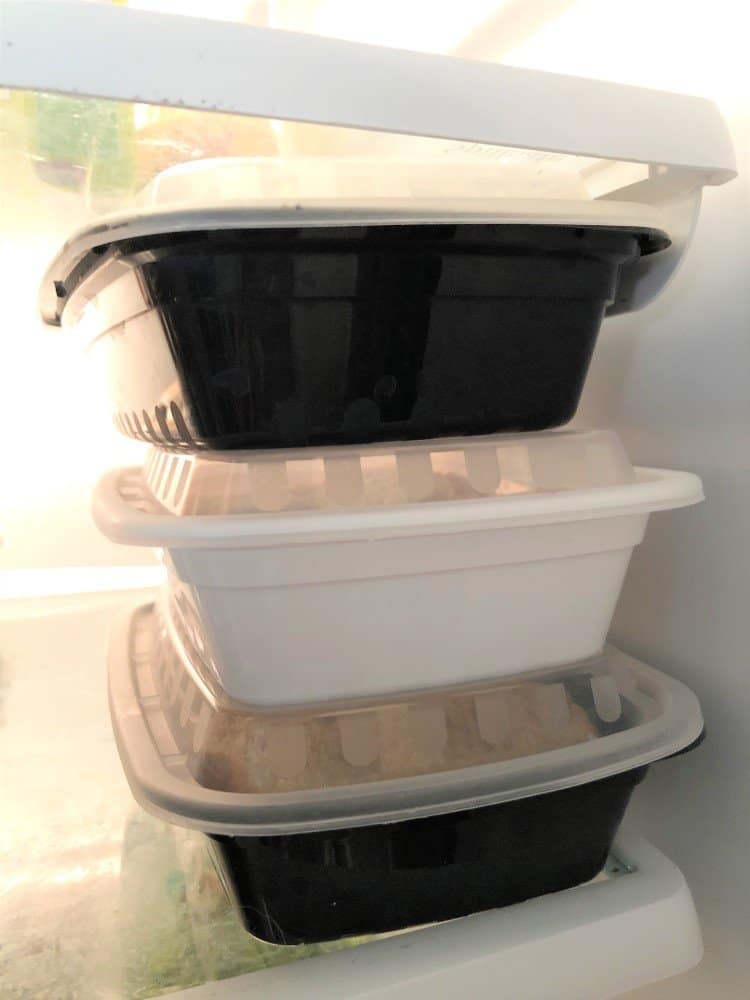 Easy peezy.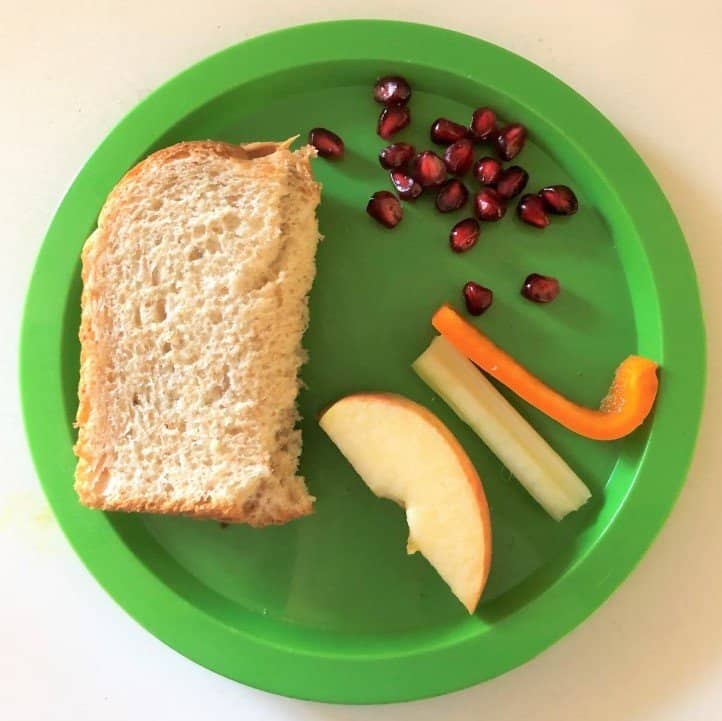 The morning of, I'll cut up some apples or throw in baby carrots or a cheese stick. Other quick and easy favorites include blueberries, sliced oranges or crackers.
And I'm not going to lie to you, some days my son's lunch consists of a sandwich and a handful of cereal. Other days, I forget to bring lunch all together and I grab a snack from my secret car stash.
You make due with what you got, and this simple trick can really add some calmness to your somewhat chaotic life.