Inside: Don't know what to do with old toys after cleaning out the playroom? Here are 4 simple options.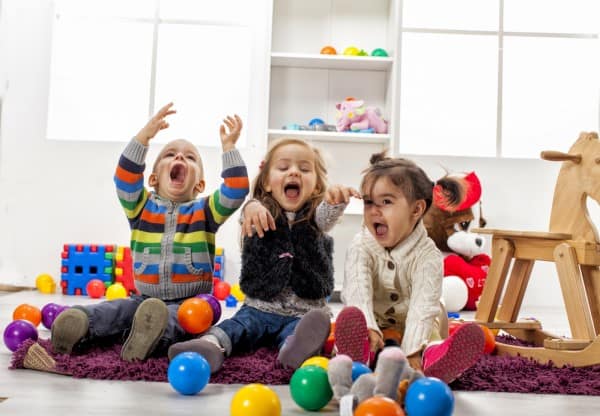 Disclosure: This post may contain affiliate links, which means if you click the link and purchase something, I receive a commission at no cost to you. This helps support this blog and allows me to make free content. Thank you!
In the mere four years I've been a parent, we've been through several generations of toys. New toys came in from birthdays, Christmas and garage sales. My child evolved from baby toys to trains to building sets.
Then there were the toys I thought he'd love, but I ended up playing with them more than he did. And the toys that looked like a blast (and might've been) but weren't worth giving up five feet of space to keep it. Or the thousands of parts that went missing often.
It's inevitable that at some point, you will want to figure out what to do with old toys. If you're lucky enough to be blessed by gifts from friends and family, you will have to say goodbye to some toys.
Unless you want toys to take over your home the way popcorn did in the classic children's book. 😲
Once you've decluttered toys, you have to do something with that mountain of toys hanging out in the middle of the room like a mini Mt Everest. Every time you nudge the pile or a soft wind blows through, you hear the familiar rattle of toys talking…from somewhere deep in the abyss.
Here are 4 quick and easy options when you don't know what to do with old toys.
What to do with old toys – 4 quick and easy options
#1: Throw them away.
I'm all for buying, selling and donating used toys. In fact, 90% of the toys my kids have were purchased used or given to us as hand-me-downs.
But the first question you need to ask yourself when getting rid of old toys is "Should I throw out this toy?"
Signs you should throw out a toy:
It's chipped, cracked or broken.
It's unplayable for some reason.
The battery compartment is corroded and the toy can't be played without batteries.
It's missing so many pieces, it can't be played the way it was designed.
It's dirty beyond cleaning.
Broken toys are dangerous to your kids and other kids. Don't donate toys that are broken. I know it hurts your heart to add to the landfill…but broken toys need to be thrown away.

You're not doing a favor by giving anyone — be it a family member or a charitable organization — broken or dirty-beyond-cleaning toys. You're giving them a burden.

Think of it this way. We live in a culture of overabundance. Have faith that if you don't give someone a toy, they will not go without.

👉 Overwhelmed by a messy house and don't know where to start? Grab this free decluttering checklist and learn the one thing that's keeping you from decluttering your home.

#2: Hand-me-downs
When figuring out what to do with old toys, think through your circle of friends and family. Can you think of any children who would be so stinkin' excited to get this toy?
My sister has given us a couple of hand-me-down toys. When her son got too old to play with a toy, she saved the favorites to pass on to my oldest (who is four years younger than her son).
Because she gave us only the toys her son loved that were still in like-new condition, they truly were a blessing. My oldest son loved playing with those toys and they have survived several decluttering sessions.
Now my youngest son gets to enjoy those toys. Because my sister did the work for me of selecting only the best toys, the hand-me-downs are a blessing, not a burden.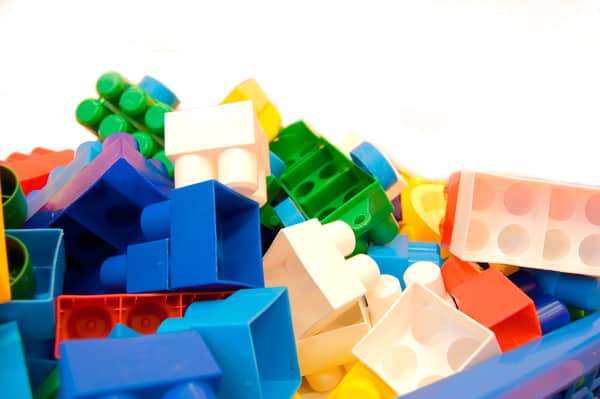 Here's what to ask yourself when handing down toys:
Do I know a child this toy is perfect for?
If I were to buy a toy for this child, would I buy this toy or something similar?
Did my children love this toy?
Is the toy in like-new or very good condition?
Would this toy be a blessing to this family or just one more thing they have to pick up?
Evaluate your answers to these questions to determine whether or not to hand the toy down.
#3: Donate
There's a local charity near us with a store as clean, organized and well-maintained as any fancy consignment store. The difference? Everything is free.
Anyone can show up and pick out a certain number of items. All for free. We love organizations like this and we're more than happy to donate our gently-used toys there.
When you consider donating toys, ask yourself if the toys are in like-new or very good condition. If they aren't, toss them. If they are broken, cracked, or missing several pieces, toss them.
The children who benefit from charity services are every bit as precious as your children. Let's do the work for the already overworked employees and only donate toys in excellent shape.
Here are some options for donating old toys:
Thrift stores (Search "[my city] thrift store" to find local options.)
Local women's shelter
Non-profit or government-run preschool program (like Head Start)
Non-profit after-school program
A local church or another place of worship for their Sunday School nursery or preschool program, if applicable.
A local school
Honestly, any non-profit or charitable organization that serves kids would probably love age-appropriate toys in excellent condition. Give them a call and ask. If they aren't interested, they might be able to make a recommendation.
#4: Sell
If you're greatly in need of cash, selling toys can be a way to make ends meet. Personally, I'd rather donate them and get on with my life. But, if you're interested in selling toys, here are a couple of quick questions to see if it's worth your time.
Should I sell this toy?
Is the toy in new or like-new condition?
Is it a popular toy currently?
Was it expensive to buy?
If you find yourself saying no to these questions, it's most likely not worth your time to sell it.
If however, you have a toy that is in excellent shape, desirable for kids who are the intended age and costs a lot if you buy it new, it may be worth your time to sell it (unless it's January. No one is buying toys right after the holidays. 😂)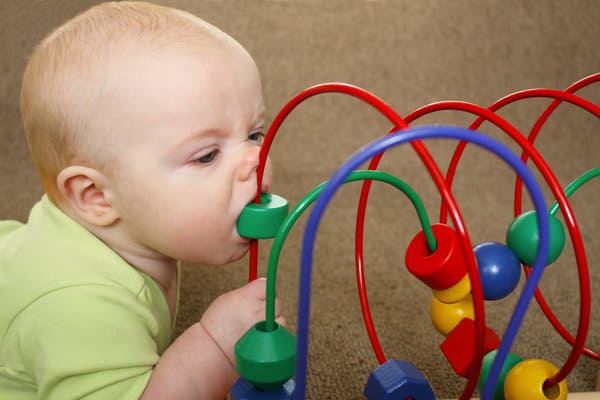 Here are some ways to sell toys:
Consignment store (there are even some that are kid-specific)
Kids consignment sale
Sell on your own on Facebook or Craigslist (Please be safe and ALWAYS meet in a public place during a busy time during daylight hours.)
Sell on eBay (Best for small toys that don't weigh much.)
Garage sale
Enjoy your new decluttered playroom!
Now that you know what to do with old toys, you can take one step closer to a clean and organized playroom. With fewer toys, your kids will play more, get less overwhelmed and stop saying the dreaded "I'm bored!"

It's a ton of work to sort through toys and pare down. Give yourself a pat on the back and a chocolate bar. You deserve it.

By donating or selling your gently-used toys, there is a super happy child out there playing with their new-to-them toy. All because you took the time to dive elbow deep into a mountain of toys.

In one sweat-inducing project, you made your kids happier since now they have more room to play with their favorites. You made another kid happier who got a new toy they always wanted. And you made yourself happier by not having to stare at the eyesore that is toy clutter.

Congrats on a great accomplishment!

Now, go play with your kids! They're itching to play with you in this newfound space.

👉 Overwhelmed by a messy house and don't know where to start? Grab this free decluttering checklist and learn the one thing that's keeping you from decluttering your home.

Pin for later…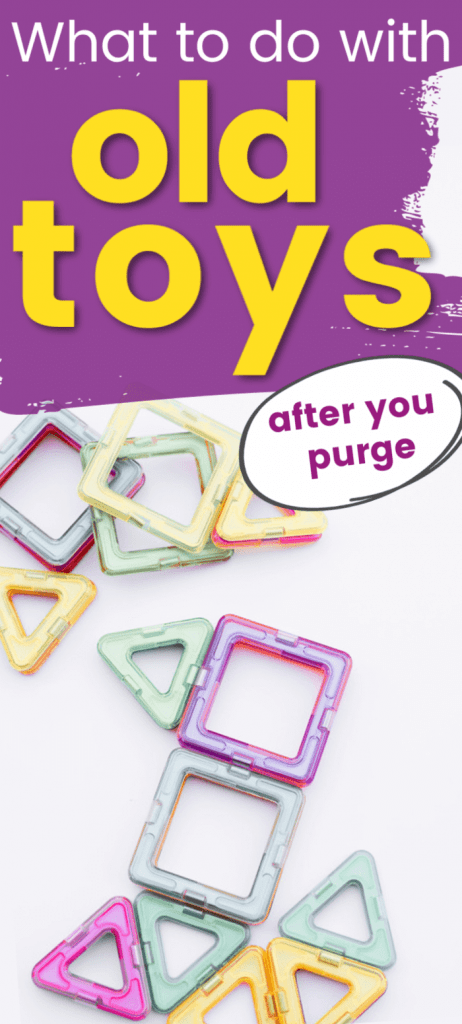 If you liked this post, you'll love…