If your house is anything like mine, it takes an hour to clean it up but just a second to make it dirty again. Part of the problem is the ever growing piles of clutter. You straighten them up but eventually shuffle through the papers to find the electric bill and they're a mess again.
In this post, we're going to walk through the times you should postpone cleaning and declutter instead.
Take my kitchen last week. Once again, it was a mess. Normally, I would focus on running around as fast as possible to throw out trash, load the dishwasher, put items away and wipe down the counters. This simple process takes me about twenty minutes and makes a world of a difference in the kitchen.
But last week, I got fed up with growing pile of random stuff right near where I hang my keys. It had to go. I set the clock for twenty minutes and worked through decluttering the pile as quickly as possible.
Here's the before: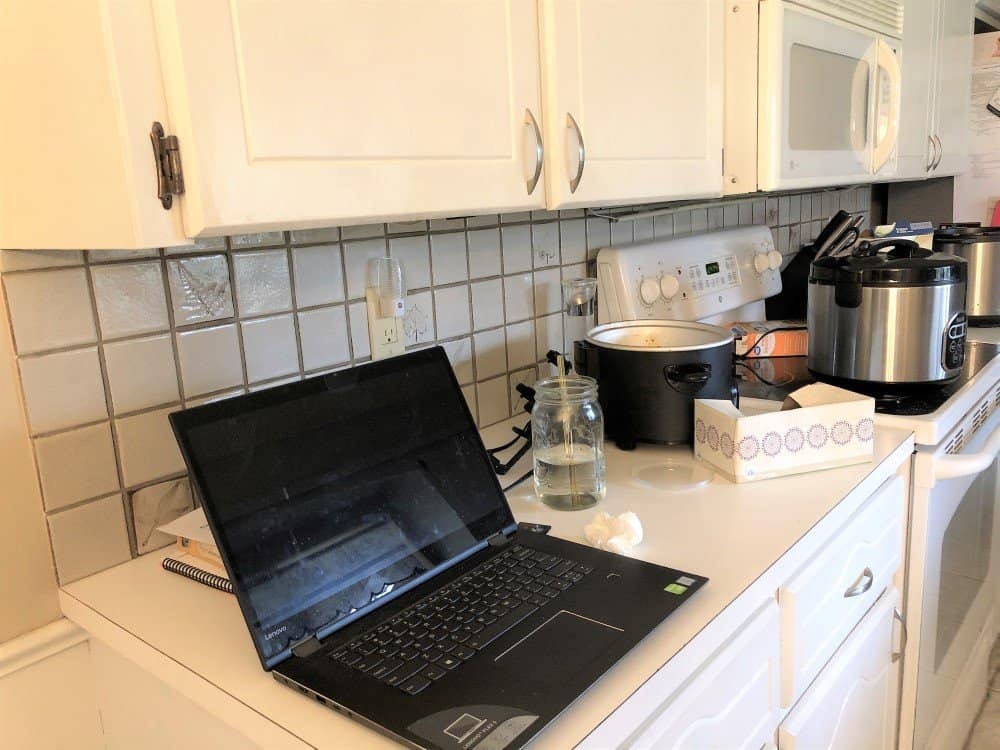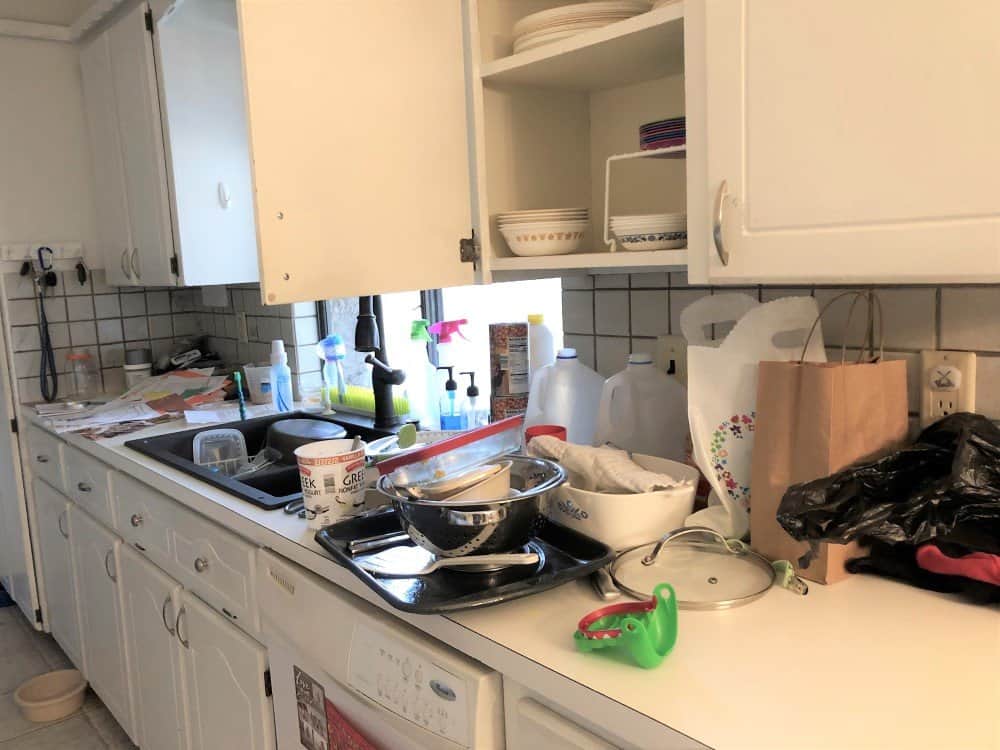 See that pile of mess in the back, to the left of the sink? That area grows and grows out of control and I often don't get around to cleaning it up when I typically clean the kitchen.
Not today! My main focus today is to get it gone.
Why you should stop cleaning and start decluttering
Some times you have to make an intentional decision to avoid cleaning and focus on decluttering instead. Why?
Because the daily chores will always be there. There will always be one more dish to wash or one more mess to clean up. If you only focus on cleaning with the hopes of having some extra time to declutter at the end, you'll never get around to decluttering.
Sure, cleaning is a vital and necessary part of having a calm and efficient home. But so is decluttering.
Decluttering takes more time now, but will save you time in the long run. If you spend ten minutes searching for your daughter's permission slip, that's ten minutes lost.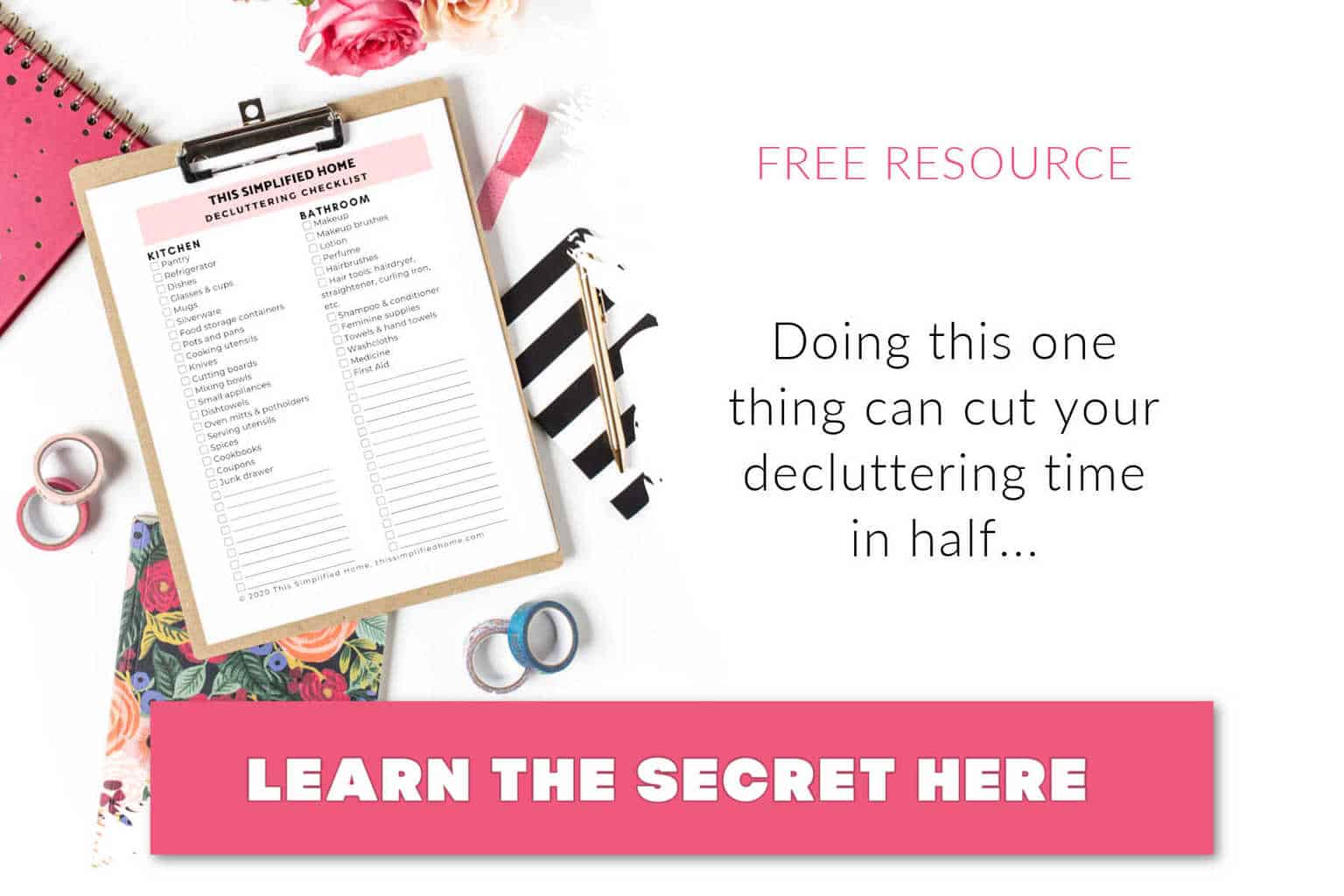 Imagine having a system set up so that you instantly knew where the permission slip was and could go straight to that spot and retrieve it. No searching, no sifting, just opening a folder or a drawer and BAM, done! Doesn't that feel amazing, even in your imagination?
But the thing is, you'll never get to that point if all your time is focused on maintenance. There are two ways to find time to declutter:
Increase the time you spend cleaning and decluttering OR
Shift your priorities once in a while to make decluttering come first.
I'm not telling you to give up cleaning all together. But once a week or once a month, cleaning can lose its place on the list of priorities to make way for decluttering and putting systems in place that will save you time in the long run.
What I accomplished when I stopped cleaning to focus on decluttering
Here's the after pictures of my kitchen: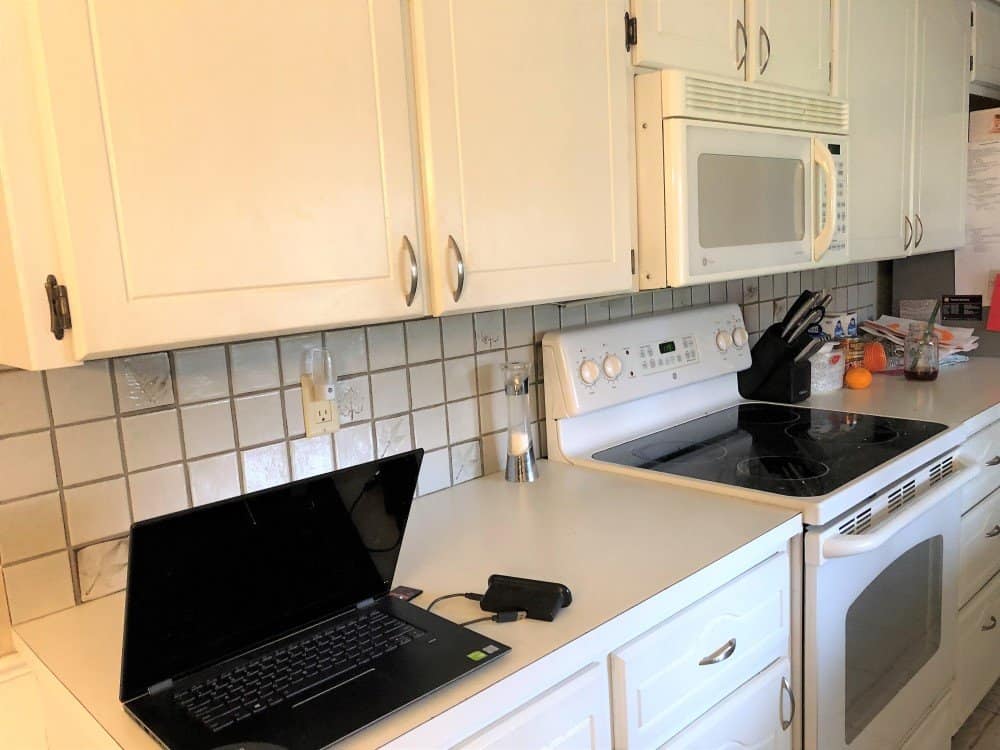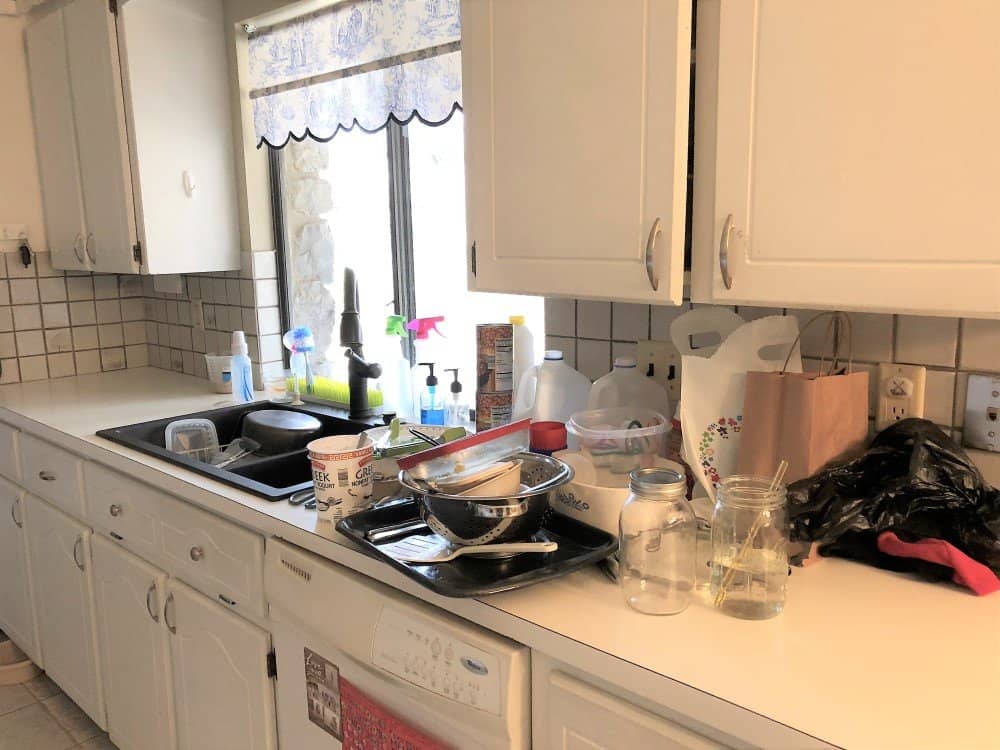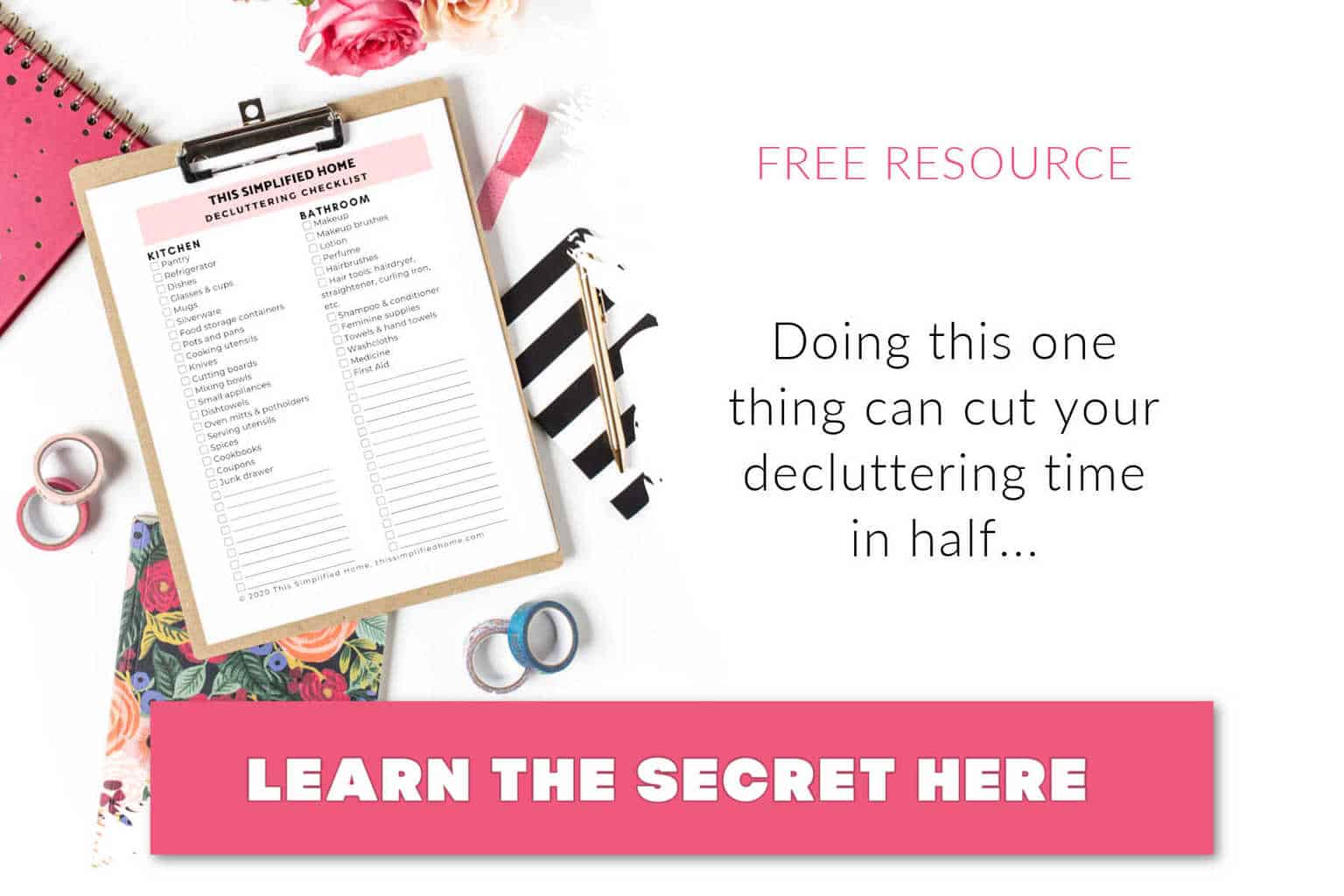 You'll notice there's still a pile of dirty dishes by the sink. I did a quick bit of tidying up, but the vast majority of my time was spent going through the piles of paper and junk that were hanging out in the back.
Most of the stuff were worksheets from my son's preschool (trash) and items that needed to go to the garage (I took them there). Basically, all the items were in transition from outside the house to inside or vice versa.
By focusing on that area first, I was able to help the items make their transition and find proper homes. I wouldn't think to look on the kitchen counter for a screwdriver, so it had to go back to the garage.
And look at how awesome it looks now: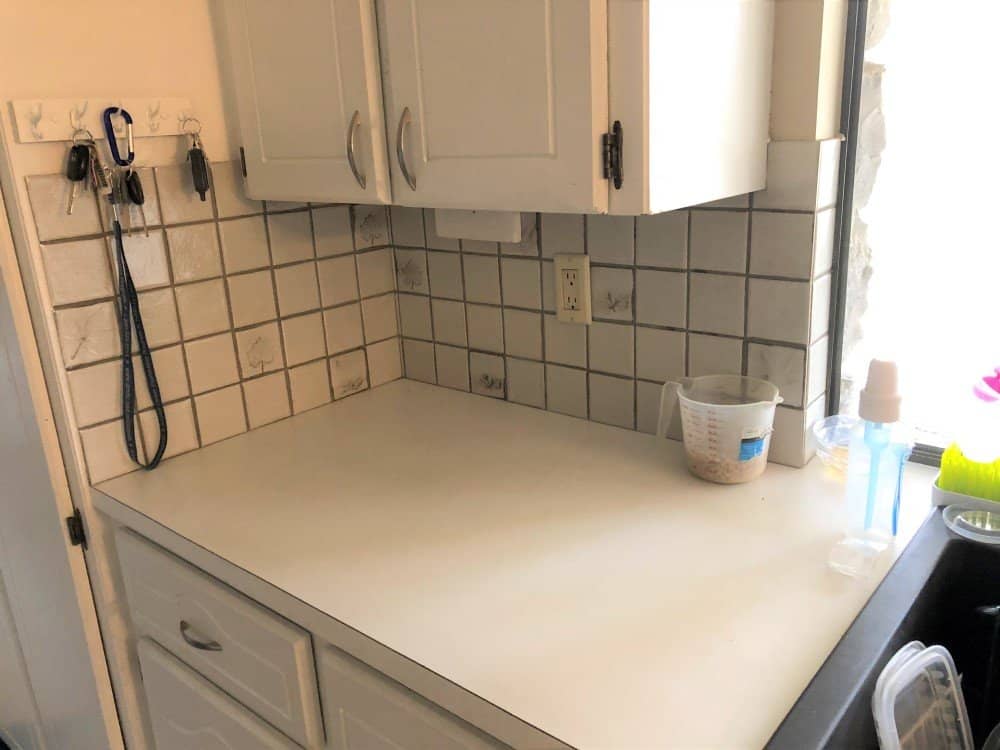 It's totally worth the time and intentional focus. Take the priority away from cleaning temporarily to free up some time to focus on decluttering projects.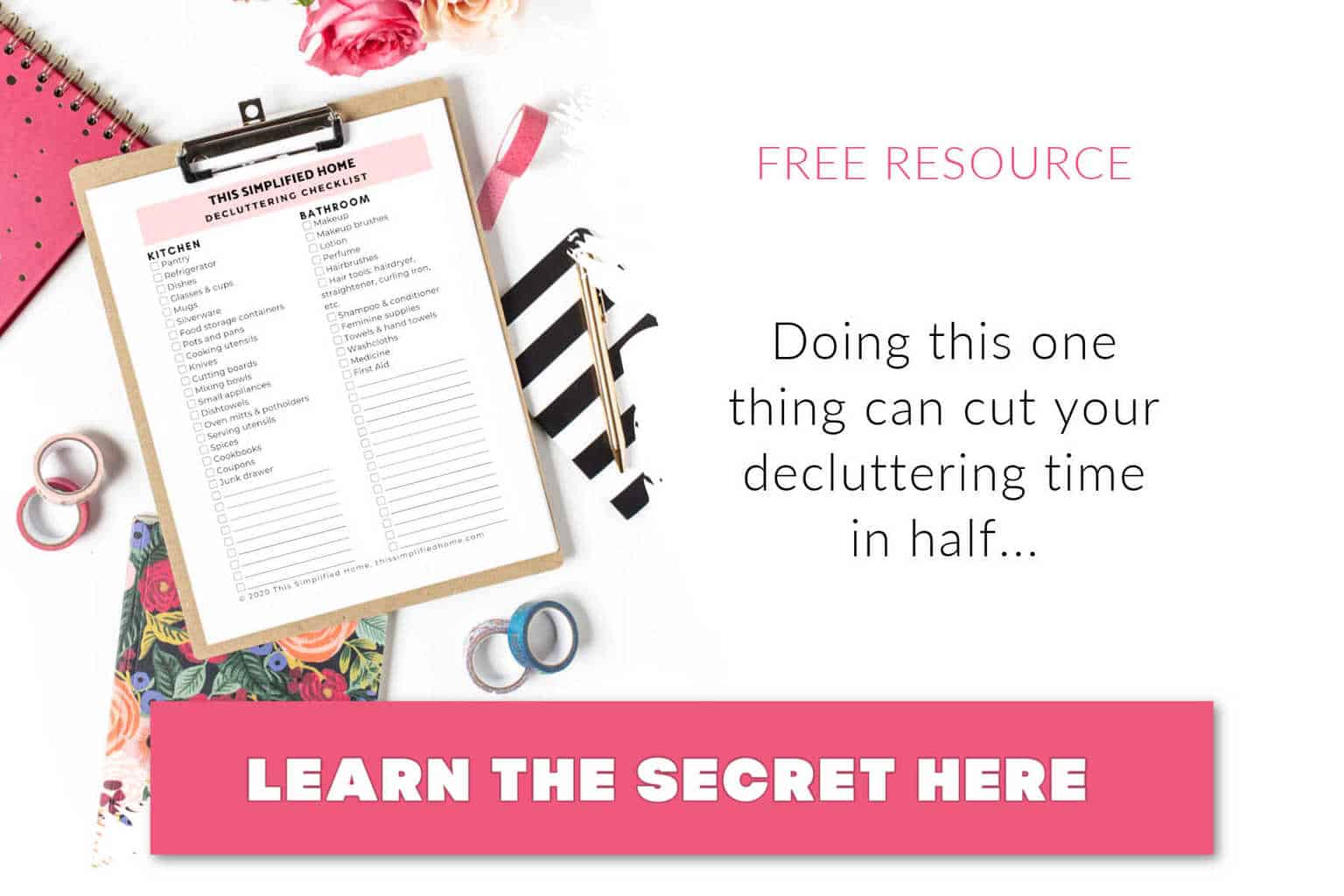 Pin for later…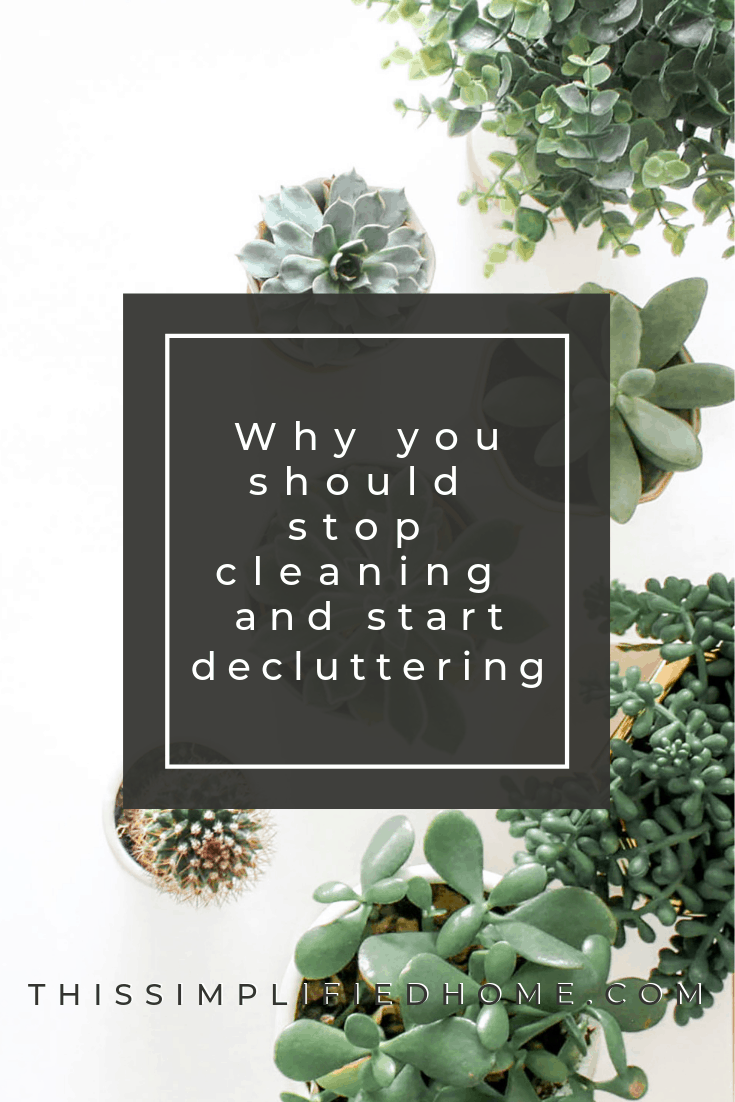 If you liked this post, you'll love…