Inside: Tired of searching through the freezer or wasting money on frozen food you already have? Use this freezer inventory to organize your freezer.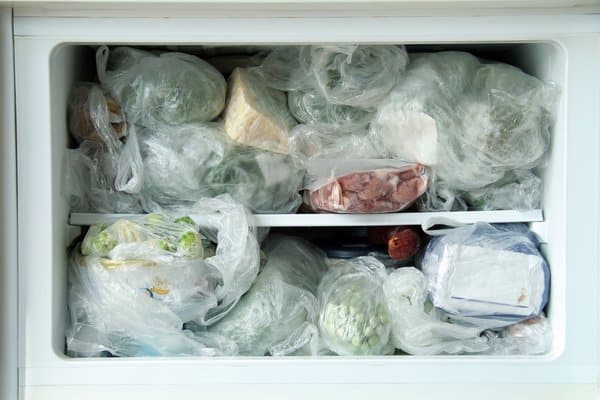 With my head deep in the freezer, I desperately rummaged around. "Where are they? I'm darn sure we have them around here somewhere."
While the pot of spaghetti boiled on the stove, I frantically searched for the almost-forgotten meatballs in the freezer.
My 5-year-old continued to ask no less than 3,000 questions as my 1-year-old screamed at the frozen waffle sticks just out of reach.
Eventually, I gave up and served frozen carrots instead, which were not a big hit with my picky eaters.
If you've ever spent extra time searching for frozen food that you could've sworn you saw yesterday, organizing your freezer with a freezer inventory is just the thing you need.
How to Organize Your Freezer With a Freezer Inventory
#1: Throw out trash.
Survey the freezer. Is there anything right off the bat you know you can throw out?
Maybe it's an open bag of freezer-burned peas, items past their expiration date or that ice cream cup from when you went to Sonic three months ago. (😂 Just me?)
By going through and quickly throwing out anything that doesn't belong, you can immediately clear some space and feel a sense of accomplishment.
#2: Pull everything out — one section at a time.
It could be a drippy mess if you pulled everything out of your freezer all at once. So instead of doing that, break your freezer into small sections.

As you pull things out, throw out anything expired or freezer burned.

👉 Overwhelmed by a messy house and don't know where to start? Grab this free decluttering checklist and learn the one thing that's keeping you from decluttering your home.

#3: Throw out the "somedays"
Okay, serious talk. We all are guilty of buying things that we have the best intentions of eating…but when it comes time to cook, we're never in the mood.
If you have looked at an item in the freezer and thought "Someday I'll cook that…just not today", throw it out.
I know it hurts your heart to throw out perfectly good food. But you have a decision to make: eat the dang thing or throw it out.
Which will it be?
Because let's be honest, do you want to come back three years later and throw it out then? Will it be any less of a waste if you let it sit in your freezer and grow frost?
Make the decision: eat it or throw it out.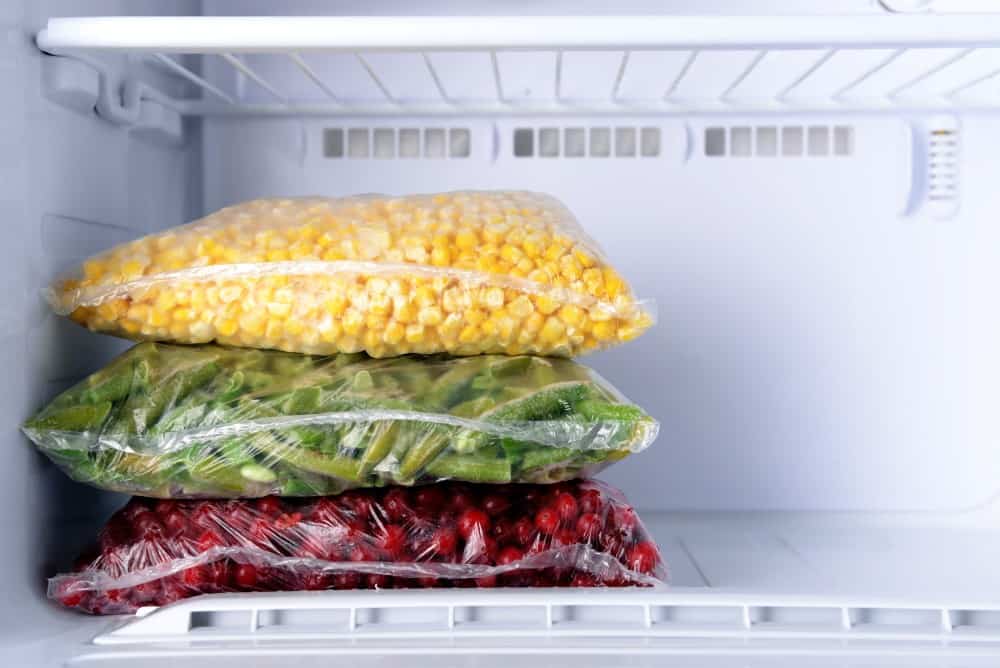 #4: Loosely organize.
As you put things back into the freezer, start to group like items together. Here are some common groupings:
Duplicates items
Frozen veggies
Snacks
Baking supplies
Freezer meals
I say "loosely organize" because we are looking to do the least amount of work to get the greatest impact. If labeling and organizing by color makes you happy, then by all means, do it. But for most people, a simple organization of grouping like items together works best.
#5: Create a freezer inventory.
Once you have a grasp on the kind of food you have in your freezer, create a freezer inventory.
A freezer inventory helps you see at a glance what is in your freezer so that you don't overbuy in the store and can cook from items you have on hand.
It's a simple system that can help save you money, not to mention all the time you'll save. It will save you from scrounging through your freezer looking for that bag of frozen veggies you could've sworn you have, only to give up and quickly run to the store to buy another.
#6: Focus on progress, not perfection.
Do you want to know the problem with 99.9% of freezer inventory blog posts out there? They focus on perfection.
And you know what? Perfection is a myth, it doesn't exist. When you shoot for perfection, you will fail every time.
While a ridiculously organized freezer makes good social media, it doesn't work in everyday life.
Instead, focus on making progress in your freezer. Get rid of the stuff that doesn't belong there, and loosely organize the food that's left.
Write up a simple freezer inventory so you can keep track of what you have on hand.
That's it. Any more, and you're dabbling into perfection territory. Let me tell you, you will not win that game.
#7: If your freezer is still a mess…
If you followed these first 6 tips and your freezer is still a mess, I have some last advice for you: Eat some food!
Seriously, it's easier to organize a freezer when there are fewer things to organize. Let me say that again.
It's easier to organize when there are fewer things to organize.
You can't organize your freezer if it's packed to the gills. If you've thrown out food that's expired, freezer-burned, or something you'll never eat and you still don't have enough room, eat some of the food to make space or ask a friend if they'd like some.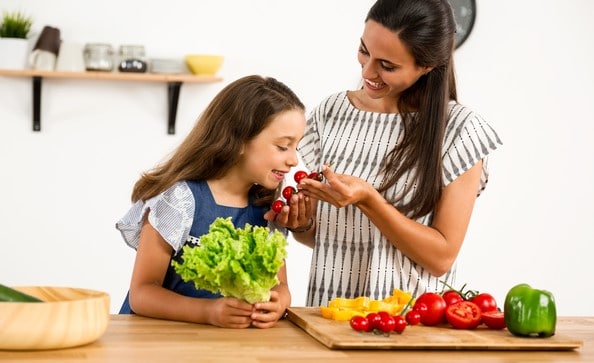 👉 Overwhelmed by a messy house and don't know where to start? Grab this free decluttering checklist and learn the one thing that's keeping you from decluttering your home.

Pin for later: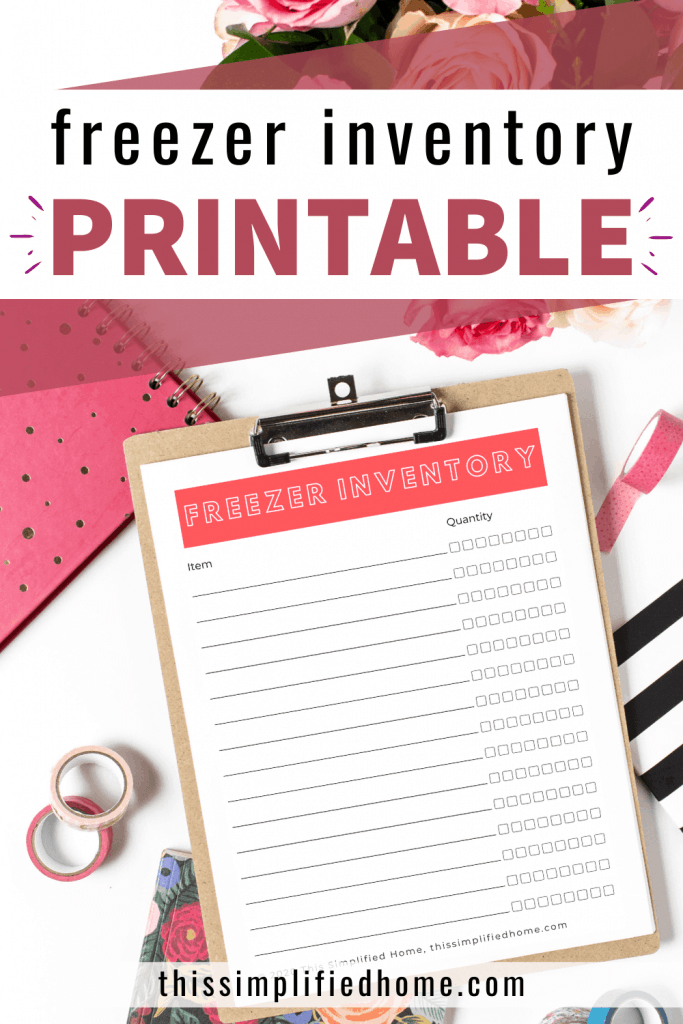 If you liked this post, you'll love…