Want to know how I cleaned my living room in 20 minutes while exhausted and babywearing? In this post, I'll discuss my quick and easy cleaning routine for my living room.
I was in no mood to clean my living room. My baby woke up several times last night, and he refuses to nap anywhere but on me. But I did it. I drug my tired bones off the couch and puttered around for 20 minutes slowly picking things up and returning them to their proper place.
Here's the before: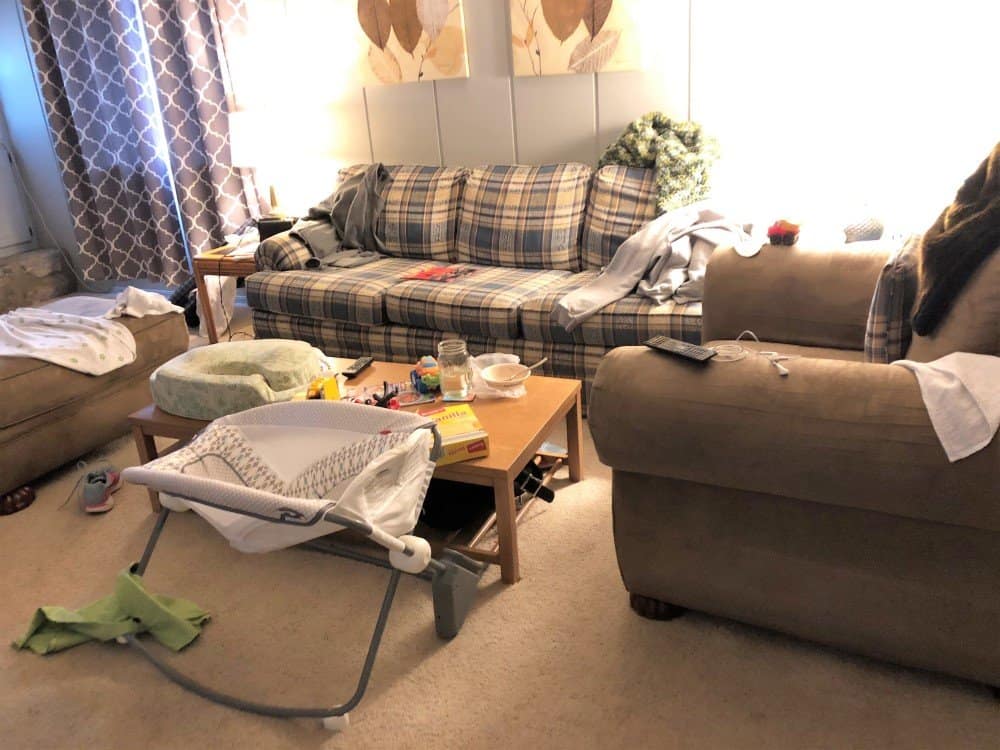 Not anything a 20 minute tidy up can't fix. So I put on my audiobook (currently "It's not fair" by Melanie Dale) and moseyed along. Here are the simple steps to quickly clean your living room.
Simple living room cleaning routine
Throw out trash
Do you have crackers wrappers or empty cookies boxes hanging around? Well, I do. First thing I did was survey the area for any obvious trash and toss it.
This also applies to dirty laundry, like dirty socks left on the floor right where they were taken off (ahem, husband who has now taught our 3 year old son this habit) and burp cloths. Quickly pick them up and toss them into the laundry basket.
Remove dirty dishes
Pick up any dirty dishes laying around and take them to the kitchen. Put them in the dishwasher if they're already free of food residue but don't you dare get sucked in to tackling all the dishes in the sink! Stay focused in order to tackle the living room clean up as quickly as possible.
Put toys away
This can be as detailed or as hurried as you like. Some days, I will return toys to their exact cubby. Other days, I'll just chuck them into the playroom and call it good.
Put away items bound for other rooms
Go through and pick up the rest of the random items that do not belong in the living room and take them to where they belong. Don't feel like you have to take it all at once. This may take you a few trips.
Put away items that stay in living room
Next, put away things that will stay in the living room, but that aren't currently in their proper spot. If you have a place for remotes to go, put them there. If you keep magazines on the coffee table, straighten them up. Recycle any you're done reading.
Straighten up pillows and blankets
This is the icing on the cake. Now that everything else is in its place, this is the step that will really pull your project together.
And that's it! Here's what my living room looked like after 20 minutes: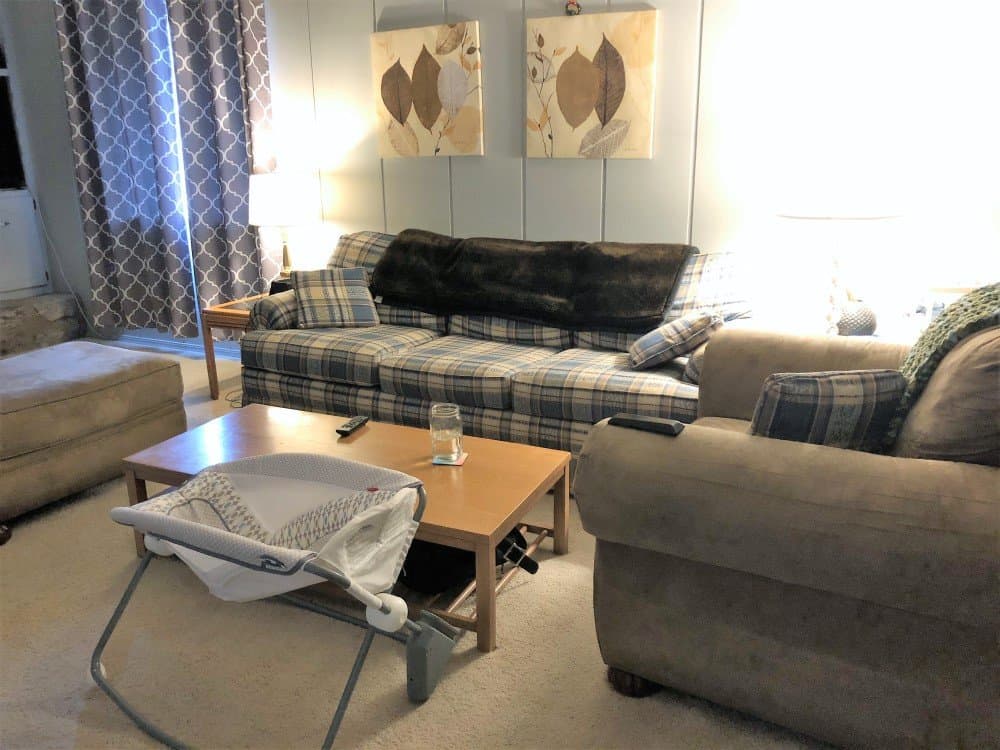 Looks nice, doesn't it? Here's the before and after side by side: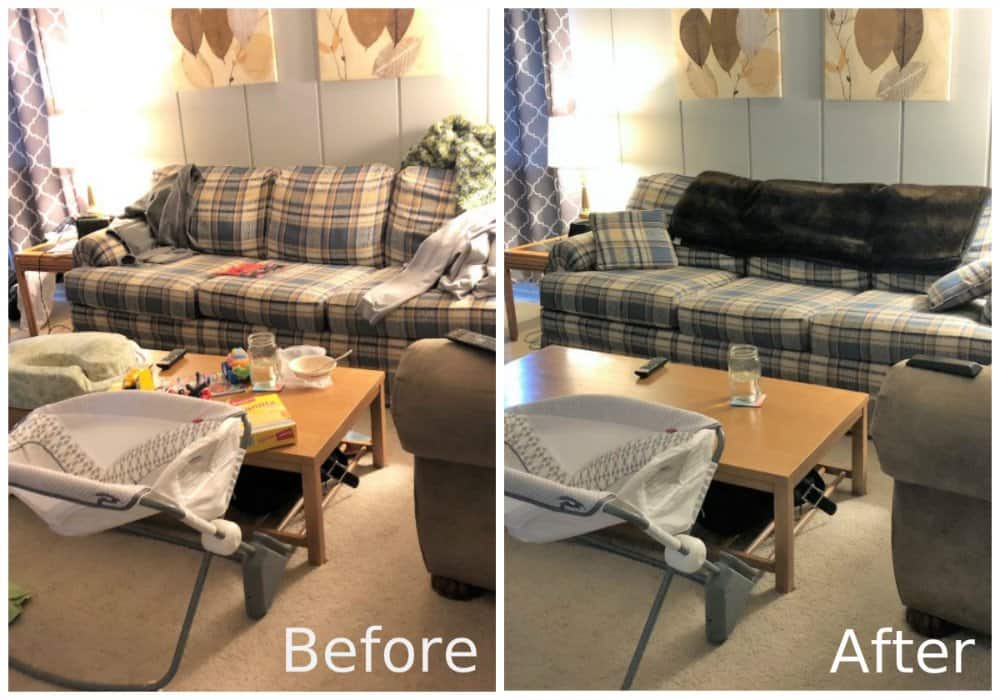 That's it! Twenty minutes can make a huge difference in your living room. It's a quick and easy job that will change the mood of your home.